One of the reasons I feature repurposefulness on Mondays is
because it's a great way to kick off the week. Who doesn't love
to save time, money, and keep stuff out of the landfill?
Whether it's for your family's travel use or as a gift,
a simple hand towel makes a great travel caddy:
Keep this idea in mind this Summer when you
send the kids off to camp or pack for vacation.
Here's a similar idea for a Baby Bundle Towel:
BHG
Anyone who has ever traveled with a
baby can
certainly appreciate
this idea. Click
here
for the easy tutorial. Excellent baby shower gift!
Old wood hangers make excellent towel hooks:
Tip Junkie
Multi-colored picture frames give a
contemporary twist to a bathroom:
How adorable is this headboard towel hanger?
Beneath My Heart
It's a relief to know that I'm not the only person who
struggles with getting a trash bag out of the box:
This roll was hung on a towel rod. Genius!
FACT: Most slippers have plastic or rubber
soles which wear out your carpet over time.
Cut Out and Keep
Try making a pair of repurposed towel slippers that are warm
and
carpet friendly. Click
here
for the simple pattern and tutorial.
I'm one of the few people who hadn't heard that celebrity chef
Rachel Ray uses an old t-shirt instead of a towel to dry her hair.
Definitely gonna' try this one.
What do you do with towels that start to show a little wear and tear? How 'bout making wash cloth puppets out of the good parts of the towel?
TIP: Estate Sales are the best sources for old towels and vintage linens.
Here's a cute idea for upcycling faded kitchen tea towels:
Any country kitchen could use a little bunting and banners.
Talullah Sophie is a darling Etsy shop where you can
purchase
imaginative creations made from vintage linens: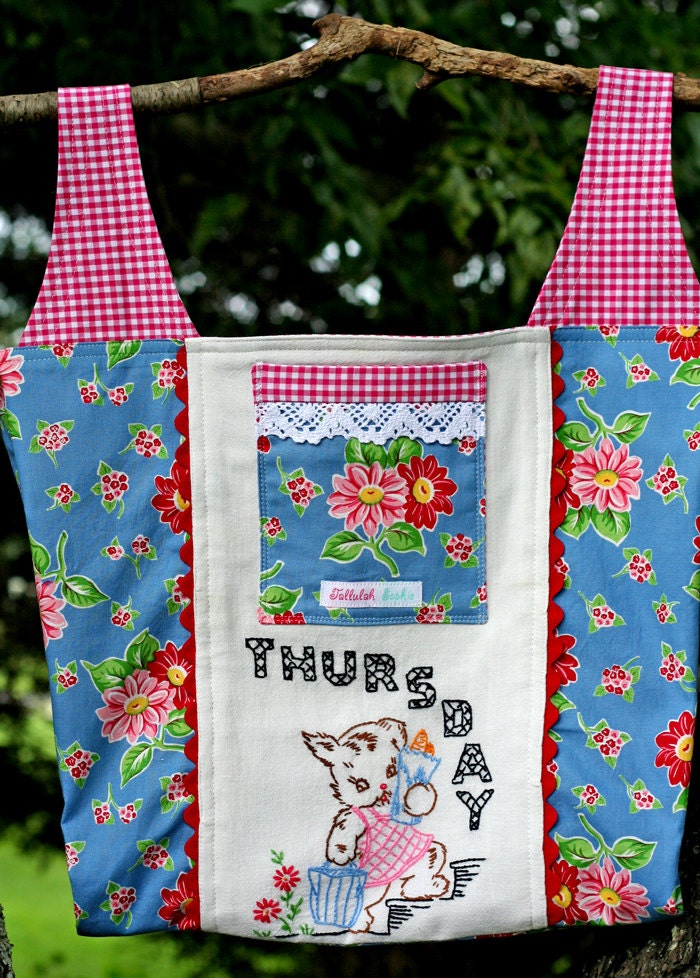 Talullah Sophie
The center of this unique tote bag is an old embroidered tea towel.
Every scrap of a vintage linen can be used:
Montclair Made
A $5 imitation coffee sack tea towel
was repurposed into a darling pillow:
Before After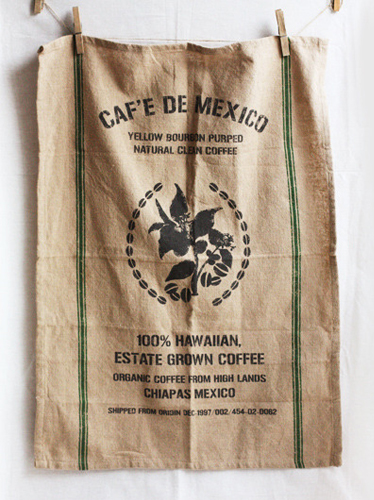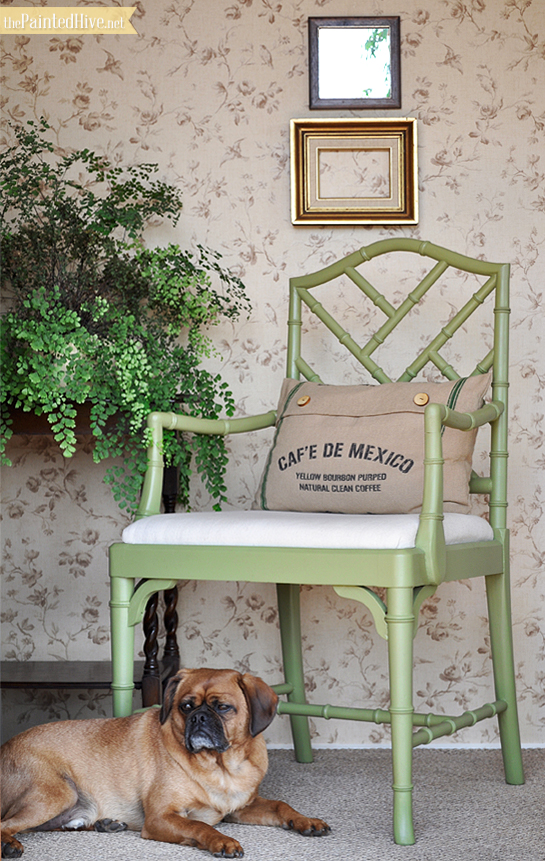 The Painted Hive
I love the pillow and the puppy!
And who couldn't love these precious terry cloth kittens?
Click here for the surprisingly simple tutorial that will help
you
turn
old terry cloth towels into treasured stuffed animals.
If you're into classic cars, see if you recognize this wash cloth holder:
It's a valve cover from a '76 Chevy!
Love this idea:
An antique milk bottle crate is being used
to store hand towels and wash cloths.
Well, we pretty much stayed in the bathroom for this Repurposeful
Monday, didn't we? Hope you got some great ideas and inspiration.