Good (Repurposeful) Monday Morning!
There's an acronym that perfectly describes repurposing and I'm going
to throw it into the post today. The acronym? OOAK - One of a Kind!
Aren't these OOAK car tags cute?
Salvaged metal was used to make these over-sized
letters that are anchored to bicycle chain bases: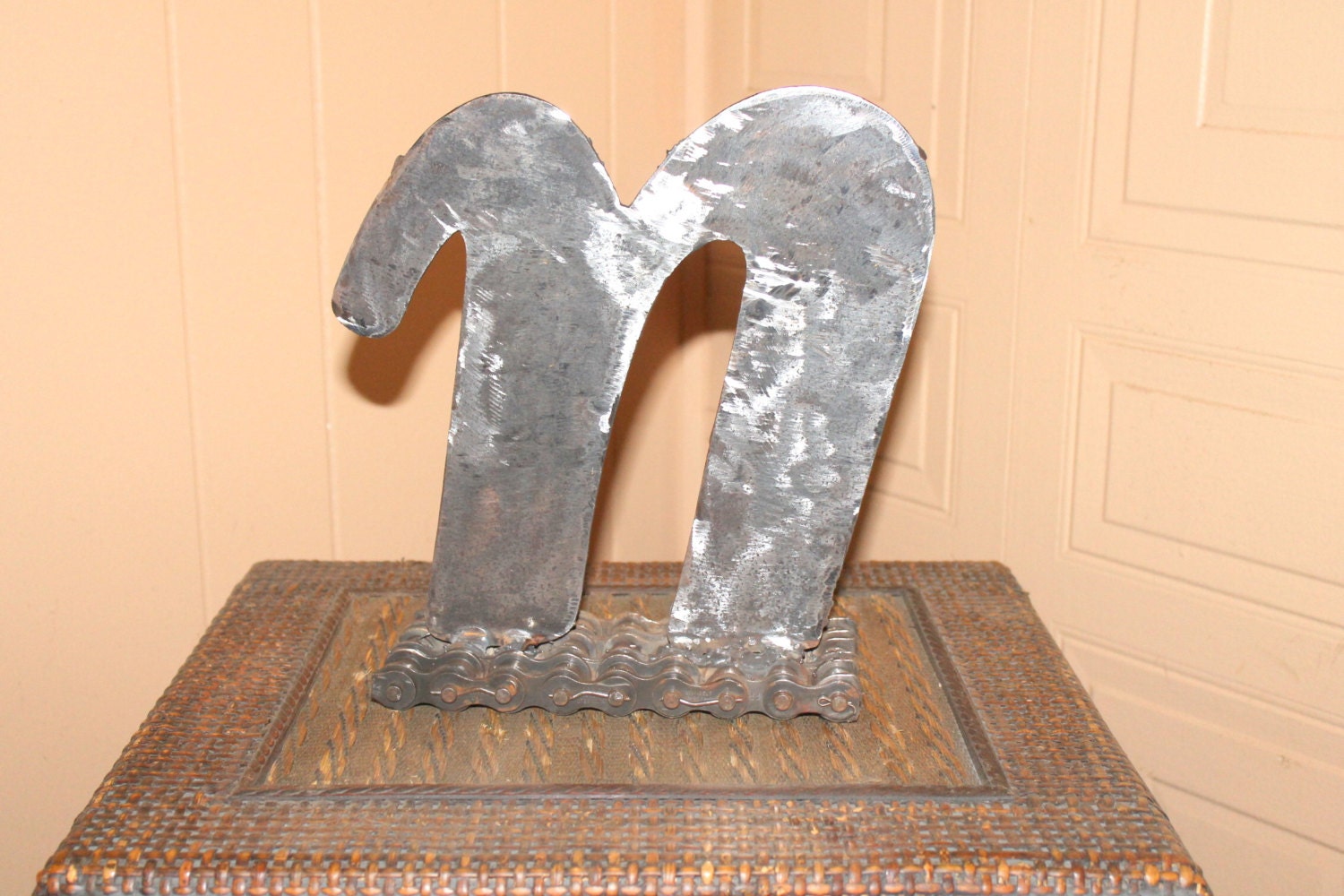 .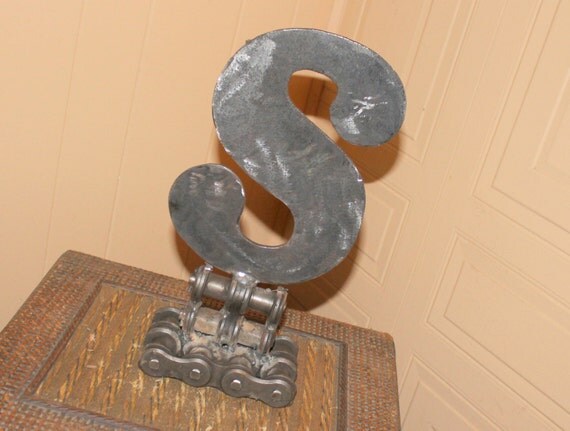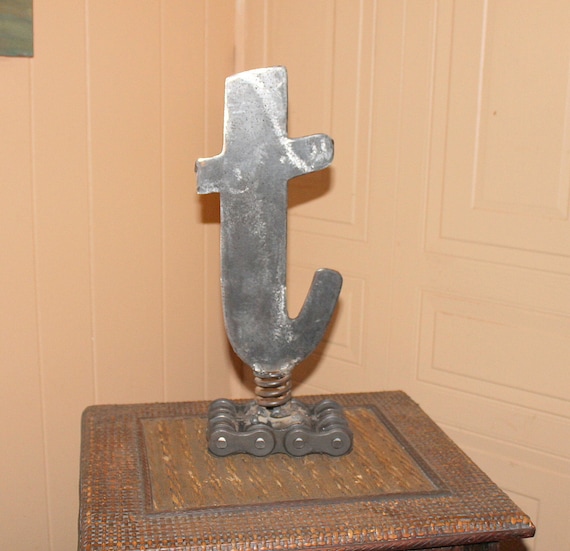 I love these letters. They'd make great bookends, wouldn't they?
Oh, my gosh - here's a book that actually IS a bookend!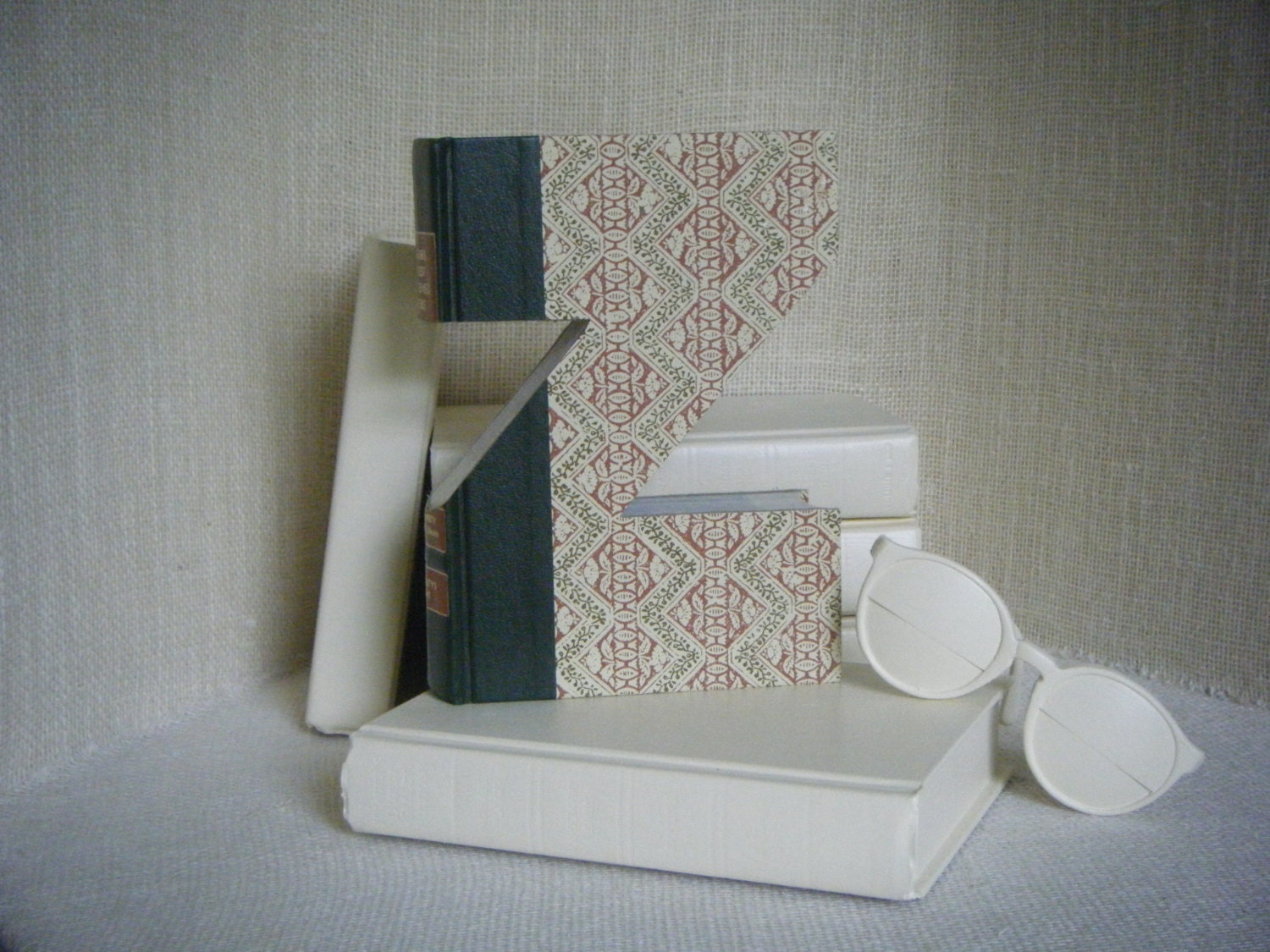 Source
Repurposing is all about thinking outside
the box or, in this case, outside the bowl:
Upcycling
ideas make unique and economical gifts. If you kn
ow
someone who collects Pyrex find an old piece to make them a lamp.
And here's a charming and unique use of spoons:
The bowls of vintage tea spoons were snipped off and the handles
were
smoothed down to make these beautiful and exotic hair sticks.
Birdseed is packaged in heavy-duty plastic bags that
can be sewn into sturdy, colorful tote bags: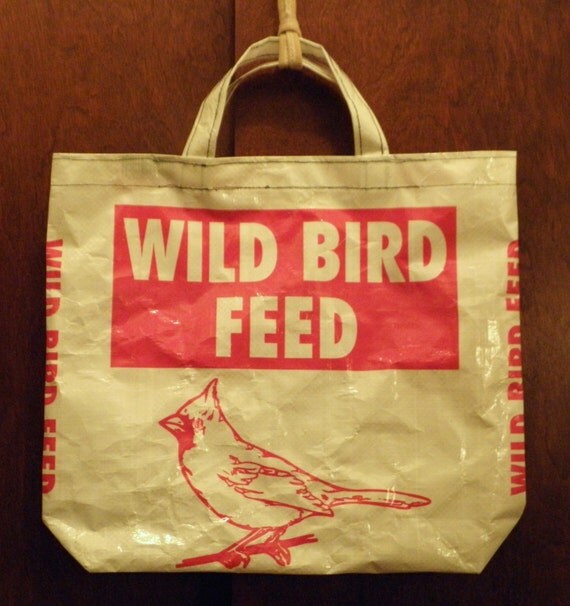 A pair of rifle bullet casings were used to
make
these OOAK cuff links: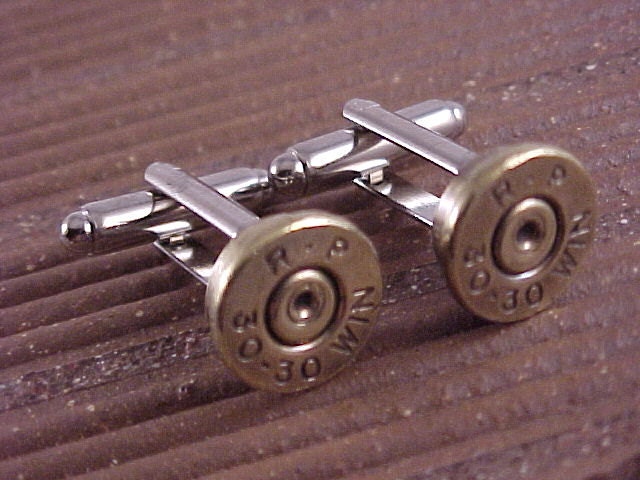 Source
Old buttons take on a beautiful patina that you just don't find in new
buttons. It only took a dozen to make this CHARM-ing bracelet: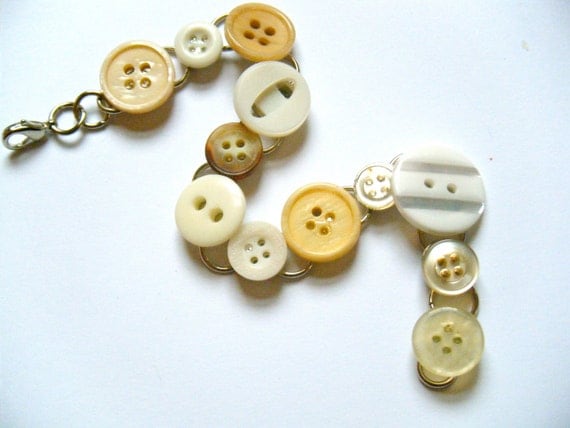 Source
If you find yourself with a few odd and end pieces of a
chess set consider turning them into classy key chains: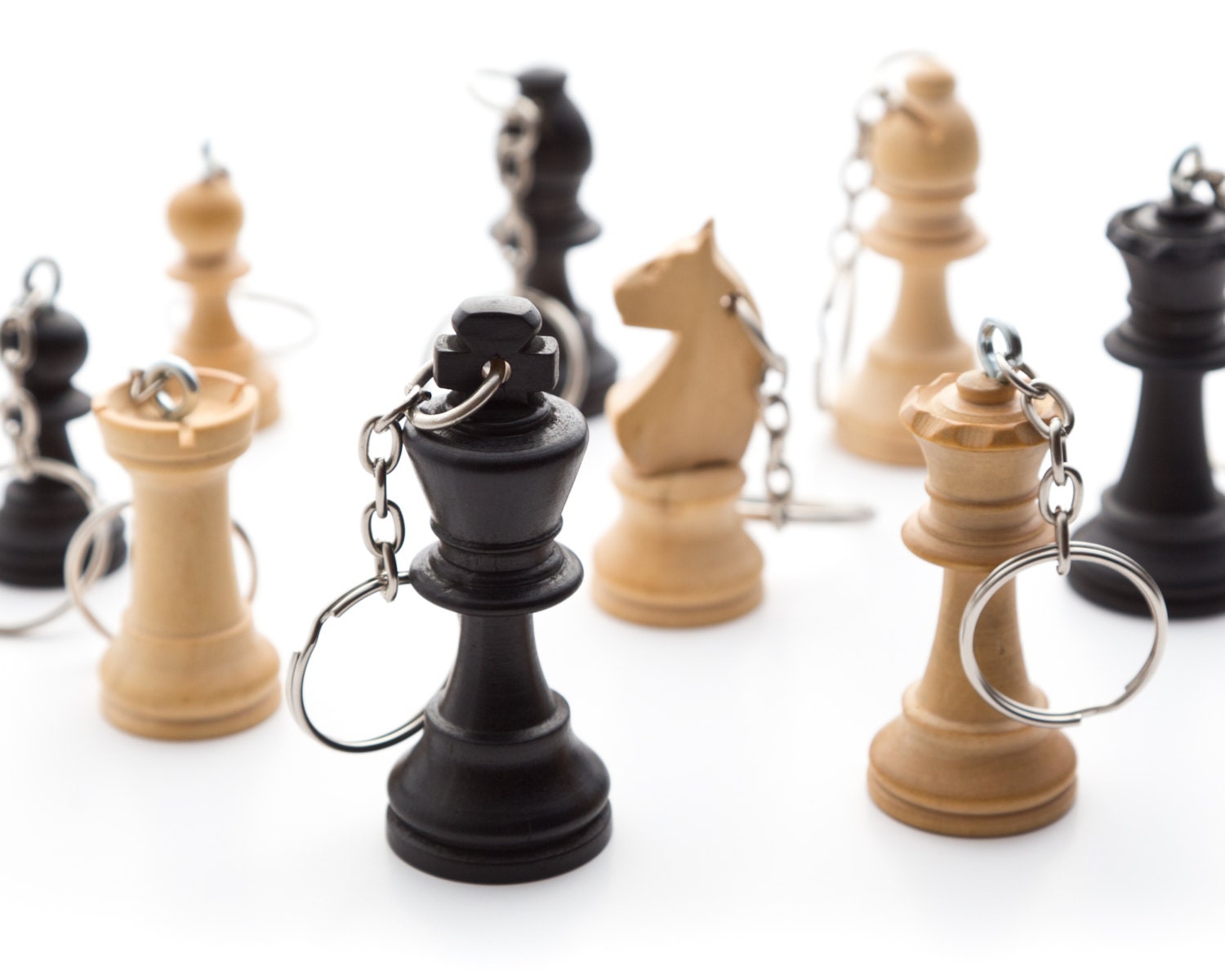 Source
Your move!
What can you make with a coffee can, a 'found' funnel,
and measuring spoons? A birdhouse, of course.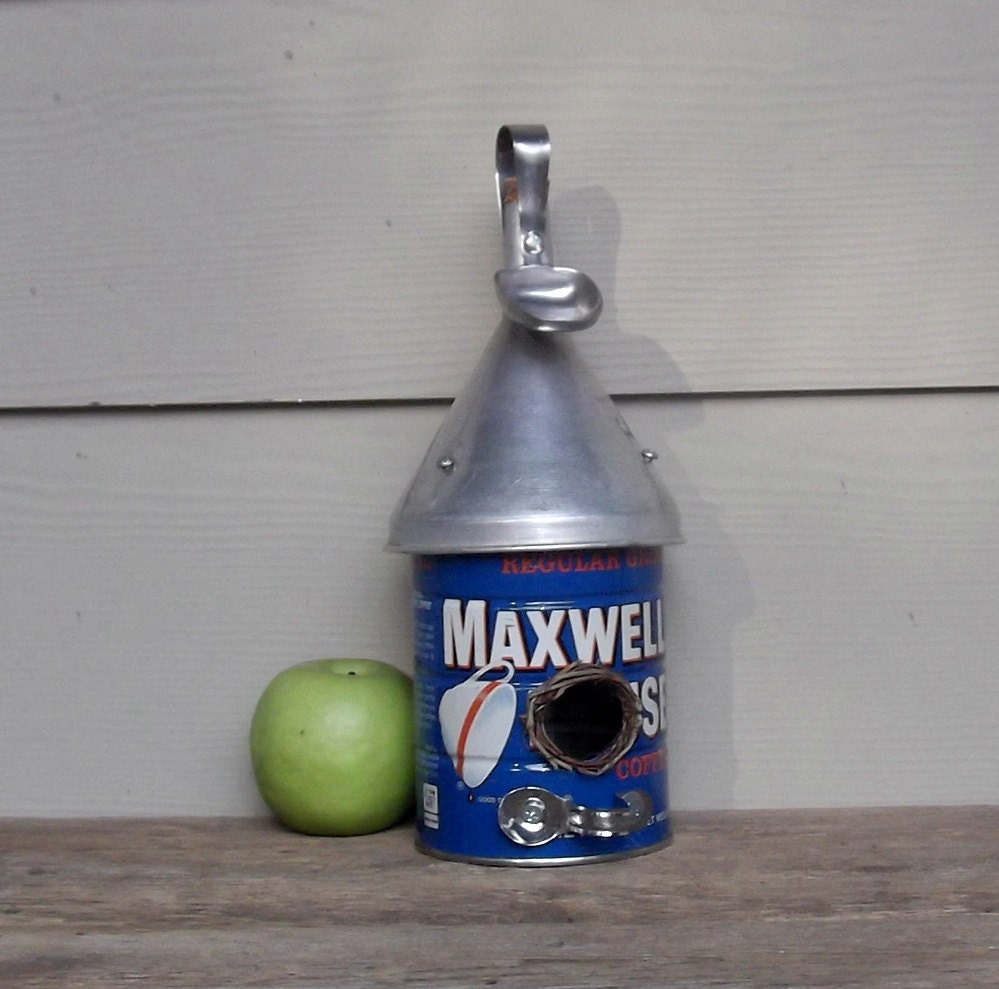 Source
1) Everyone needs to know what time it is and
2) Everyone should love china: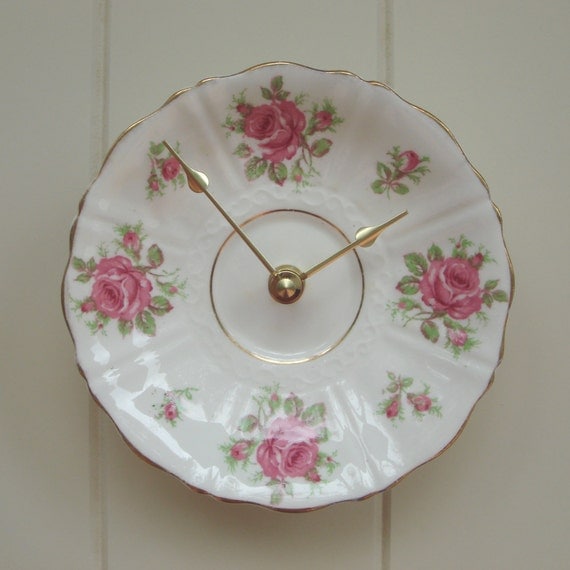 Source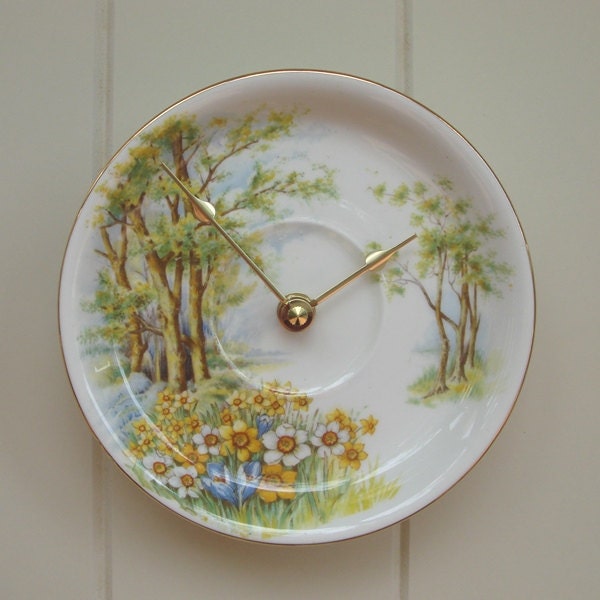 I found this clock making kit on
eBay
for $7.99 but
you can
pick one up for a little more at Walmart and not pay the shipping.
Okay, what is it?!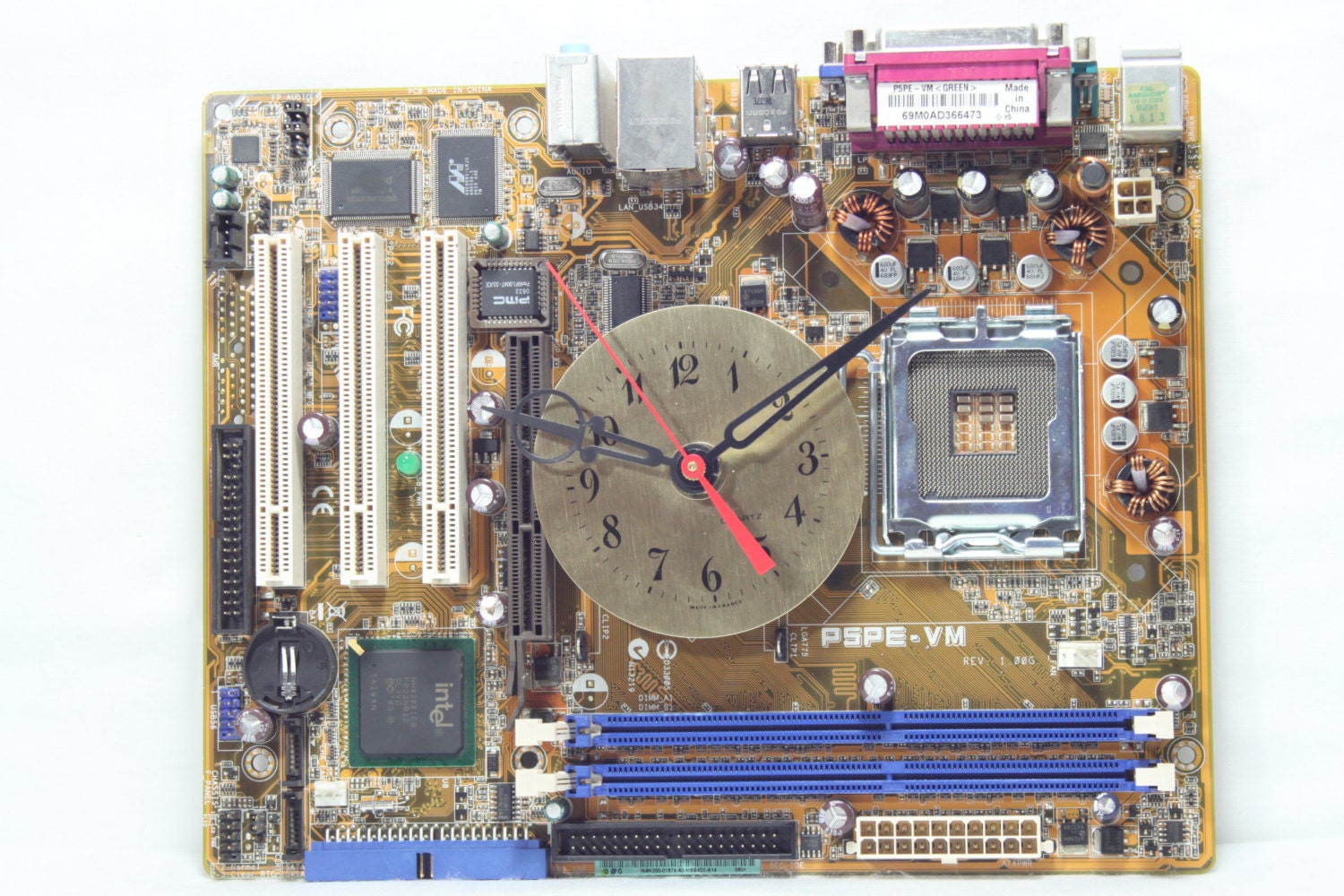 Source
We might just coin a new expression: flea Geek!
I'm guessing that this is a mother board clock?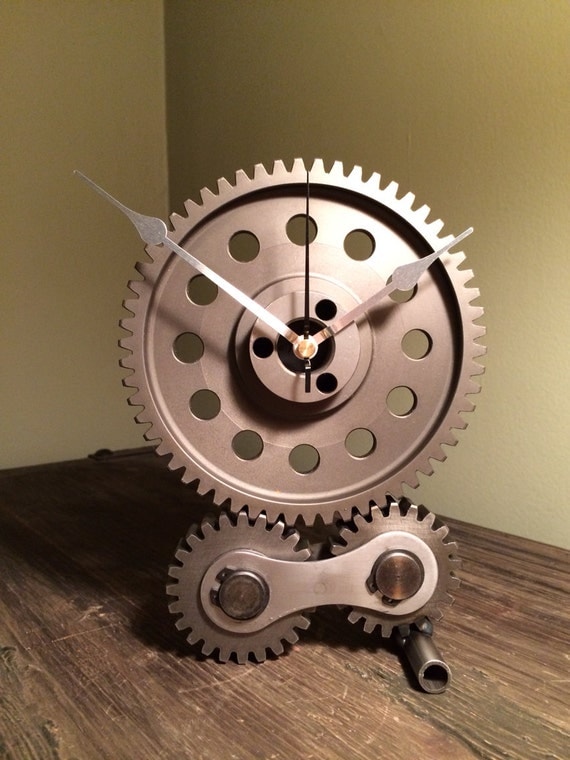 Source
Repurposed engine parts were used to make
this sleek and sophisticated Gear Drive clock.
Let's shift
gears
and look at some of the cute
things you can make from repurposed blue jeans: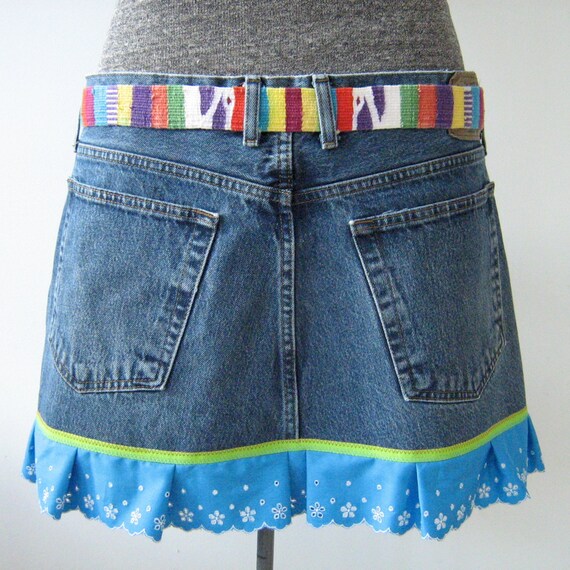 Source
How 'bout a darling denim apron or . . . . .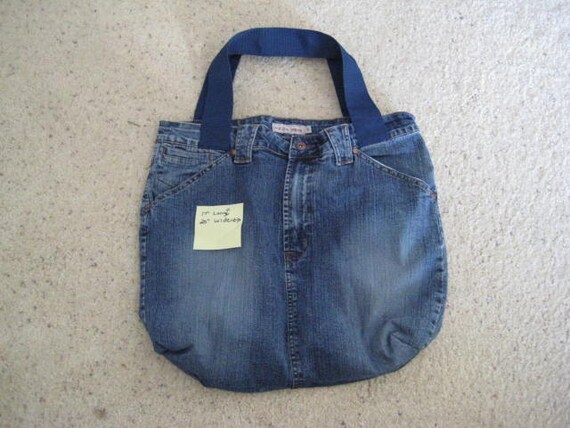 Source
. . . . a soft shopping tote or . . . . . .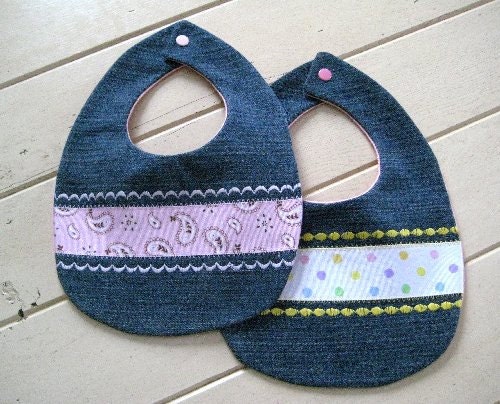 Source
. . . . . a pair of precious bibs . . . .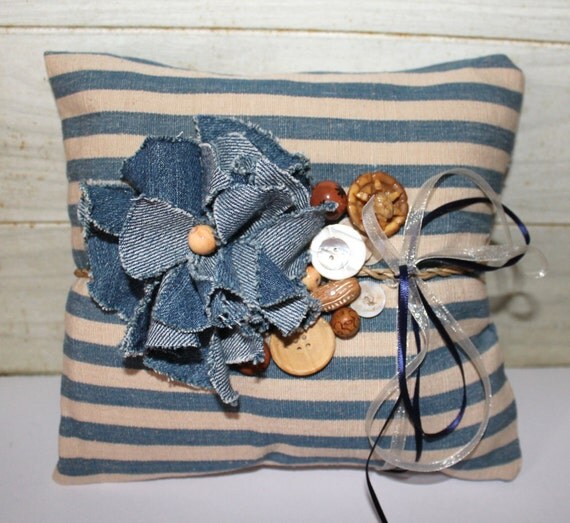 Source
. . . . a denim flower on a rustic pillow . . . . .
Source
. . . . maybe a messenger bag with a grain sack flap . . . .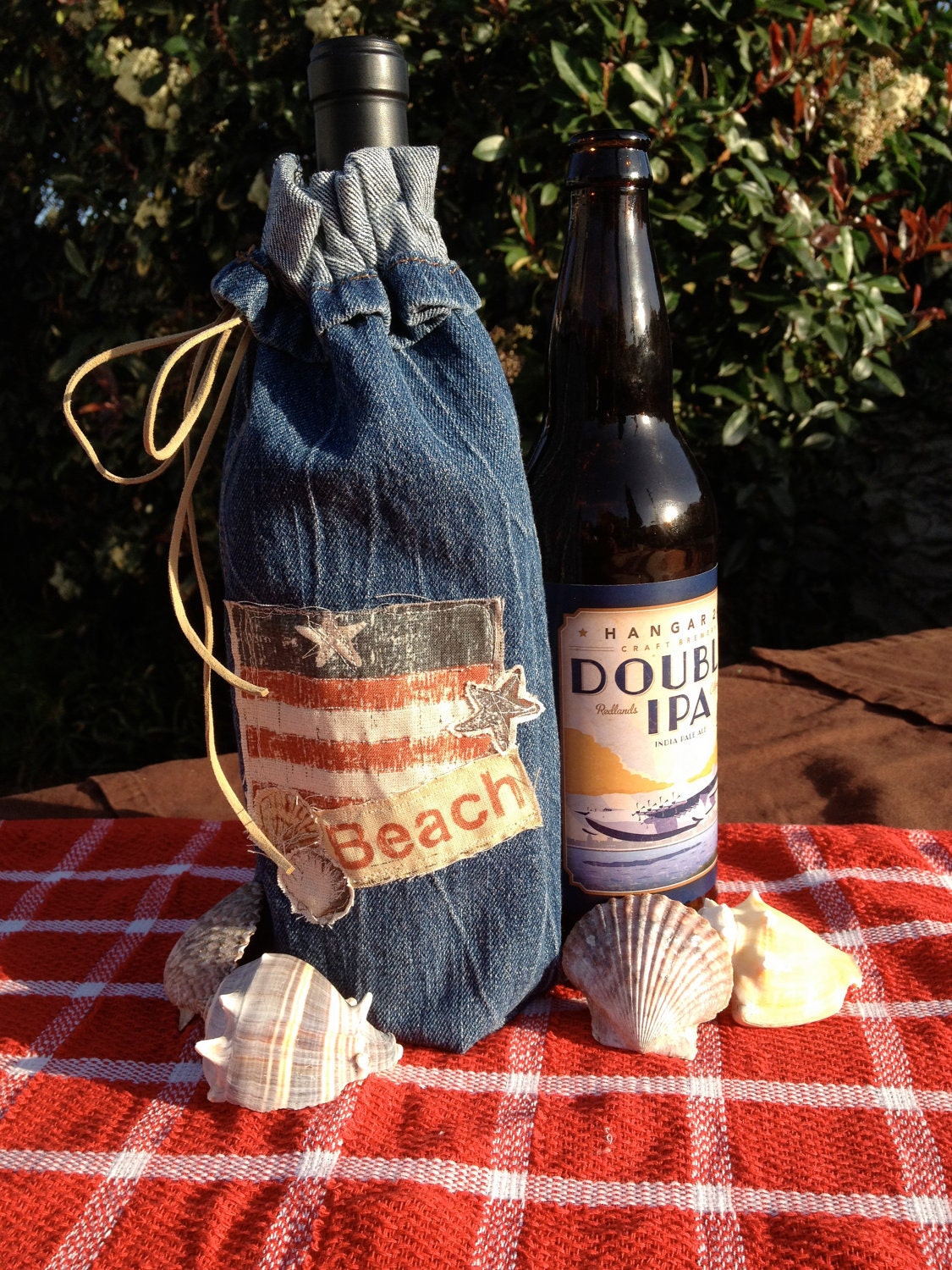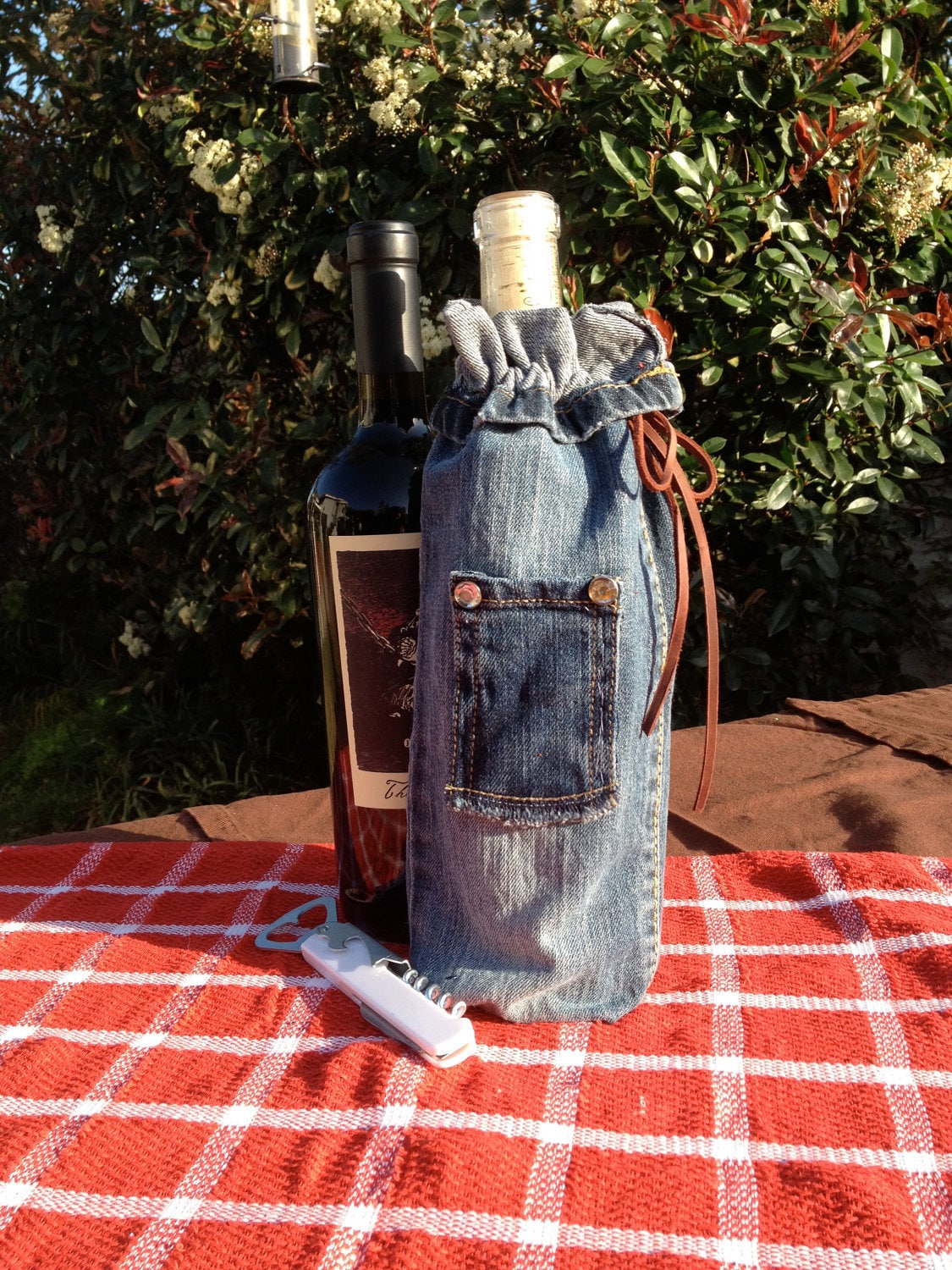 Source
. . . . or a wine gift bag?! Yes, there are so
many things you can make from a pair of jeans.
We all buy gifts throughout the year so why not make them OOAK,
personal gifts? And if we save a little money, so much the better.